AV companies like Barco typically plan their launches at big international tradeshows, think ISE or InfoComm. However, a lot of those important shows are currently being postponed for known reasons. So the decision was quickly made to organize the launch of the G100 through a virtual webinar event.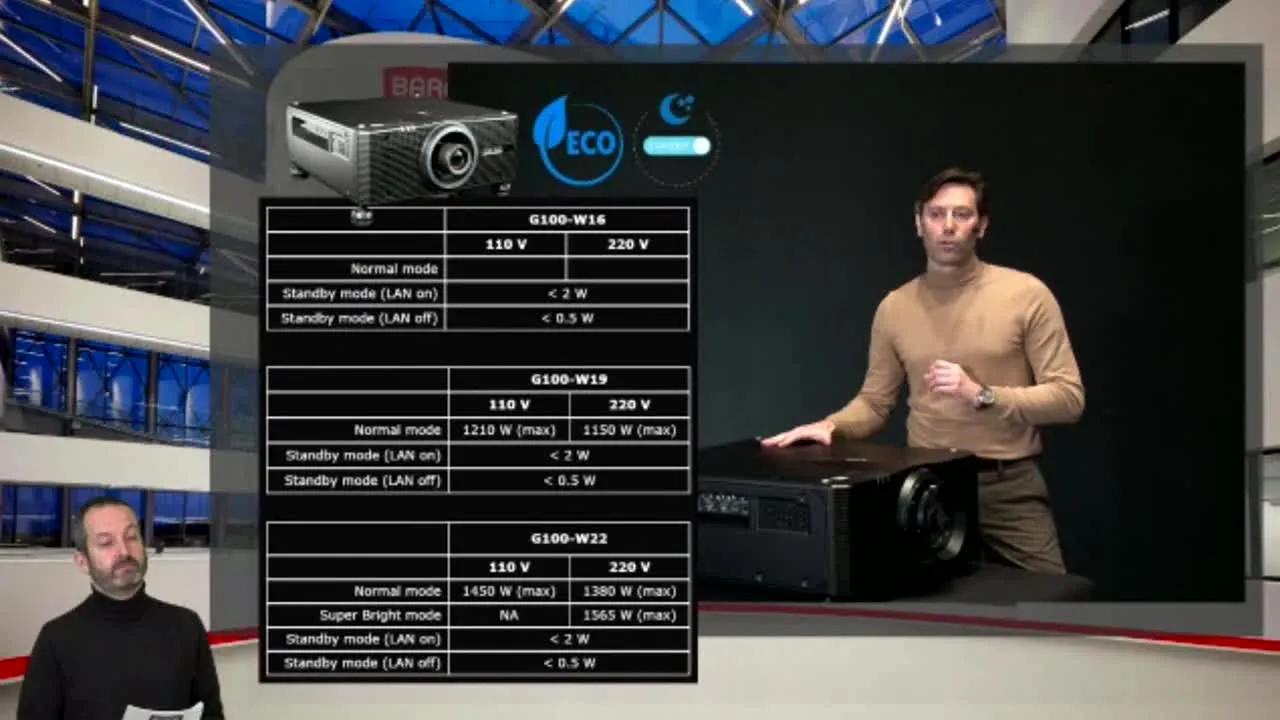 The G100's most important features and benefits were showcased in a news broadcast concept hosted by Richard Marples, Sales Enablement Director for ProAV and Events, and on-site reporter Koen Van Belle, Product Manager. The interaction between the two colleagues and the subsequent Q&A session with partners and customers proved to be a worthy substitute for the typical demo session at a trade show and a great introduction of the new projector.
But equally important to highlight is the backstage star of this virtual event: the E2. With more and more events moving to the online realm over the last year, it's necessary to look for ways to improve the livestream experience and step up in terms of virtual engagement and interactivity. Barco's E2, a long-standing partner-in-crime for live events of all sizes, now also proves to be a great asset for virtual/hybrid events.
The making-of a virtual launch event
Laurent Theurin, Product Specialist Image Processing and E2 operator during the launch event, sheds some light on how this was tackled technically: "With our livestream, we wanted to give the audience the impression they were watching a TV show rather than a typical business presentation. Think multiple camera angles, inserted video clips, dynamic backgrounds, added slides as picture-in-picture, etc. Using the green screen keying functionality of the E2 together with the different live camera and presentation layers really added to the user experience and differentiated it from the basic Webex or Teams meetings."
Want to know more about how E2 and other Barco image processing solutions can support you in the creation of inspiring virtual events? Just reach out or contact your local Barco representative!