Configuring the auto-update function ensures that you always have the latest firmware on your ClickShare Base Unit and never miss out on any new features.
If your ClickShare Base Unit is connected to the internet via the company network, the automatic update function (by default enabled) will keep your Base Units up-to-date.
Log into the ClickShare Web Configurator (how to: see KB 2324).
Go to Support & Updates > Firmware Update.
Set Automatic Firmware updates to Automatic and click Save changes.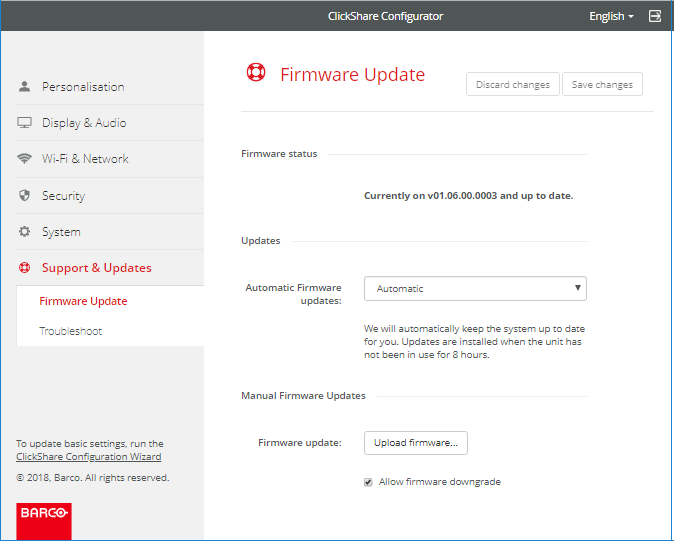 See the video tutorial below for configuring the automatic firmware update on ClickShare Base Unit.

 
Info!
Alternatively, our XMS Management Platforms allow for (automatic) firmware
update for a large number
of ClickShare Base Units across one or multiple sites. 
When using XMS Cloud, see KB 2196 for more details.
When using XMS (Virtual) Edge, see the user manual (chapter 3.7.2) for more details.
Related articles
How to update the firmware on your ClickShare Base Unit?
Troubleshooting firmware update on ClickShare Base Unit