Phenomenon
When viewing the 'OS name' on the 'Workstation information' page on QAWeb Server, a Windows 10 workstation can show up as a Windows 8.1 workstation.
Example: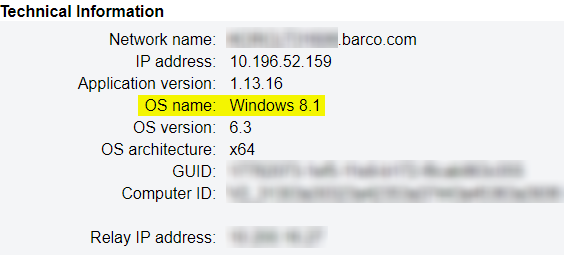 Root cause
The software calls for requesting the Operating System were outdated and do not know Windows 10. Therefore the last known version (being Windows 7) is returned instead.
Solution
The software calls have been updated from QAWeb Agent version 1.13.17 onwards. Read [KB6430] to find out where you can download this latest version.
After updating the QAWeb Agent to version 1.13.17 or higher, the OS version will be updated automatically on QAWeb Server after the 'Workstation Configuration Detection' action which was triggered automatically by this update has been processed. The result will look like this: